Stage
Concept
Prototype
Production
The Babymaker – Stealth Road eBike With Belt Drive
Leave boring behind. Classic look with modern Ebike tech. Turn heads and crush any hill in style.
$50,000

Funding Goal

$5,107,401

Funds Raised

2 Days to go

3512

Backers
The Babymaker
1 Campaigns | San Diego, United States (US)
On the sexiest, and sleekest electric bike out there.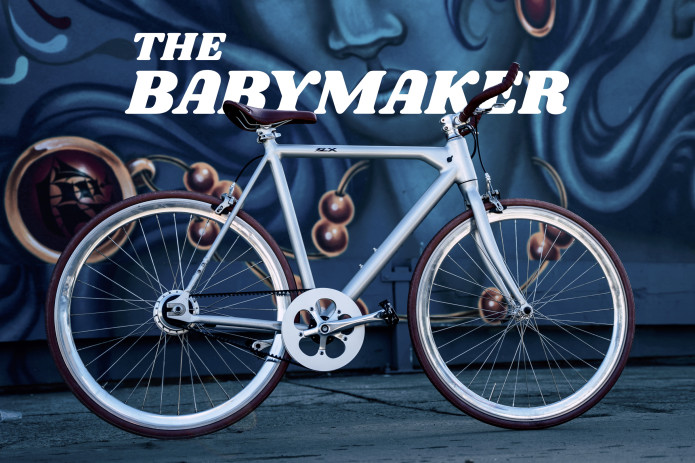 Delivery Guaranteed
Your contribution with us is a  guaranteed purchase, That means if you order a bike with us, you will get the bike, guaranteed.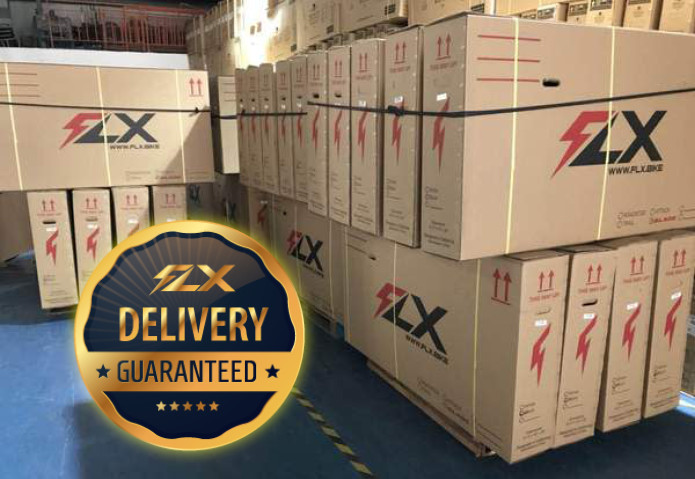 It's Electric!
This one-of-a-kind eBike combines the best features of both traditional bicycles and electric bikes. Its unparalleled aesthetic and innovative design make for one smooth ride. Say goodbye to awkward cables and ditch the bulky batteries – it's time to take pride in your ride.
Introducing The Babymaker.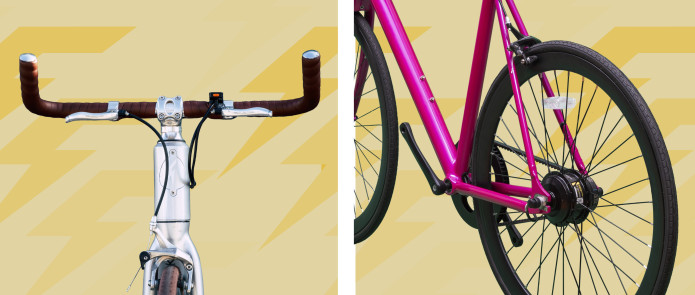 Make a Statement
With its lightweight frame, concealed battery and attractive details, The Babymaker is ready to go wherever you go…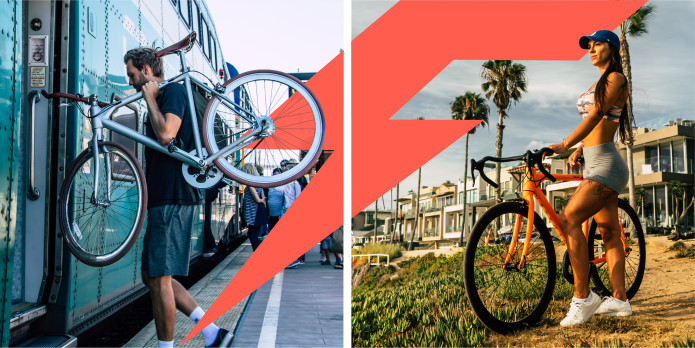 This Isn't Our First Rodeo
We've done this before. We're doing it again.
You can trust us to deliver you an awesome bike.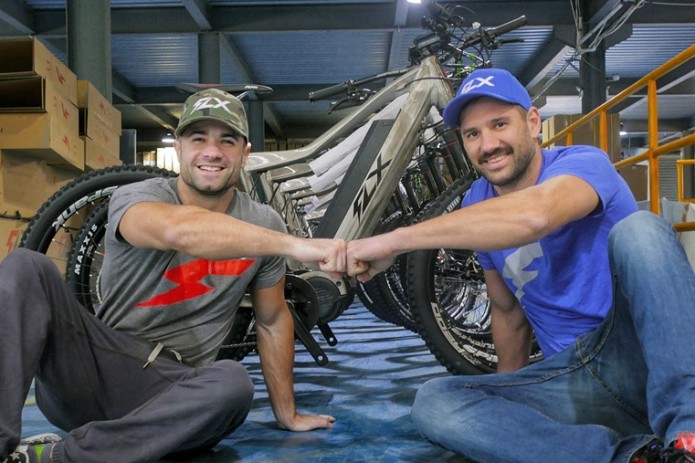 Hi, we're Rob Rast and Pete Leaviss.
We launched FLX Bike on Indiegogo in 2016. Over a few short weeks, thousands of people around the world joined the movement, ordering over $2 Million in electric bikes. There were so many orders that we actually moved into the factory to personally oversee and inspect every detail of production.
There were challenges every step of the way. We put our heads down, worked past obstacles and delivered on every order placed. Now we're ready to serve you in a way that's bigger and better than ever before…
So join us, for the ride of your life.
Rob, Pete and Team FLX
Be Bold. Be Beautiful. Be Free. 
The Babymaker has a variety of customizable options, so you can really make it your own. Choose your ride, choose your color, choose your size, and GO.
1. Choose Your Ride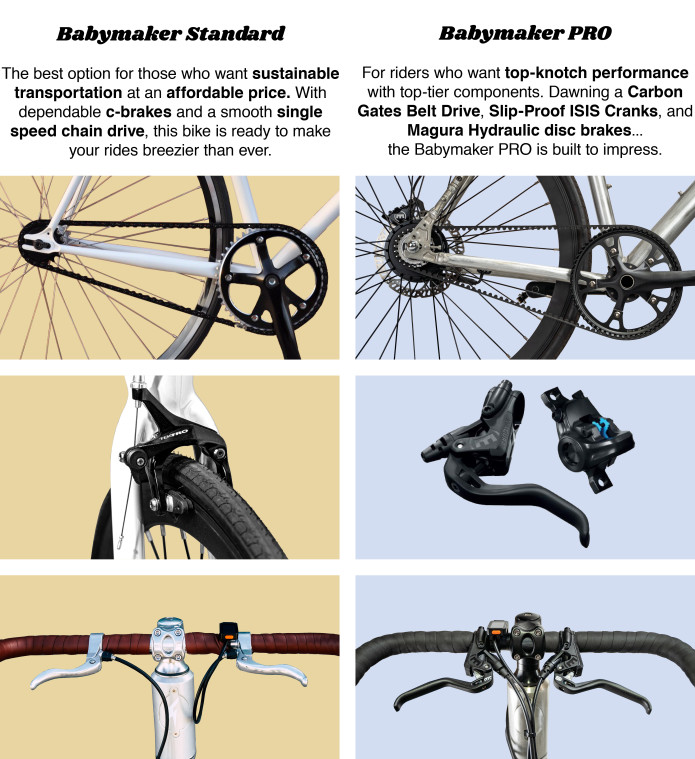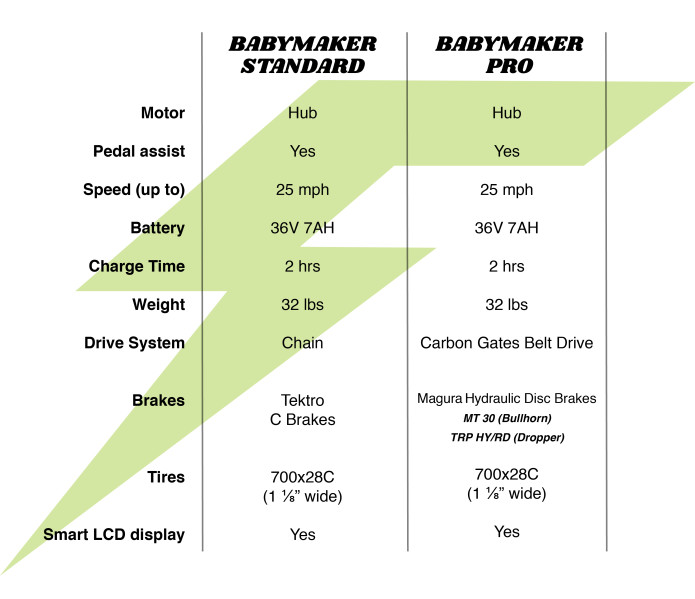 2. Choose Your Color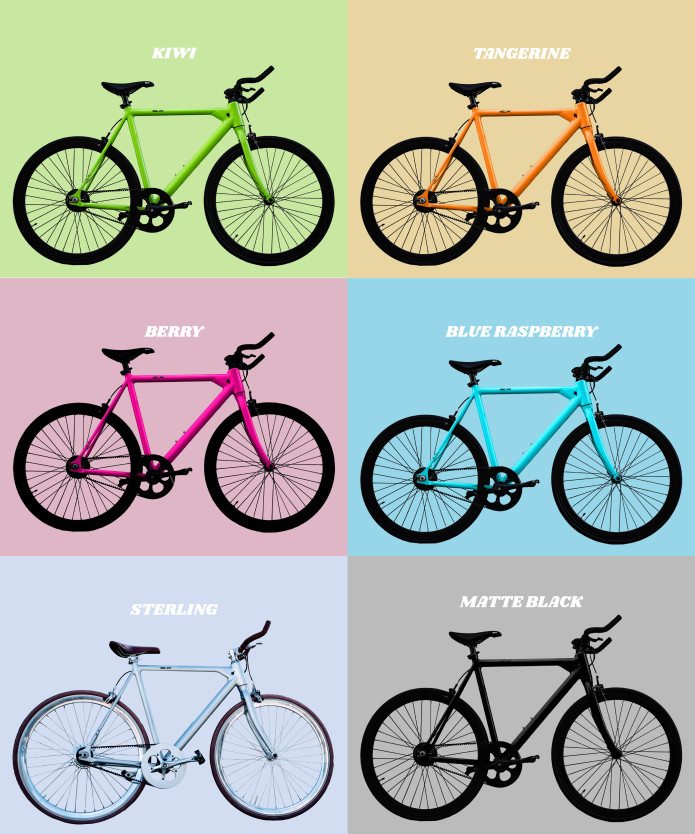 Choose from six bold colors that will turn heads even as you fly by at 25mph.
*******************LOOK BELOW***************** 
******Sterling Silver bike will come with Brown bar tape, seat, and wheels******
******Blue Raspberry will be the color pictured above. NOT the blue in photos******
3. Choose Your Size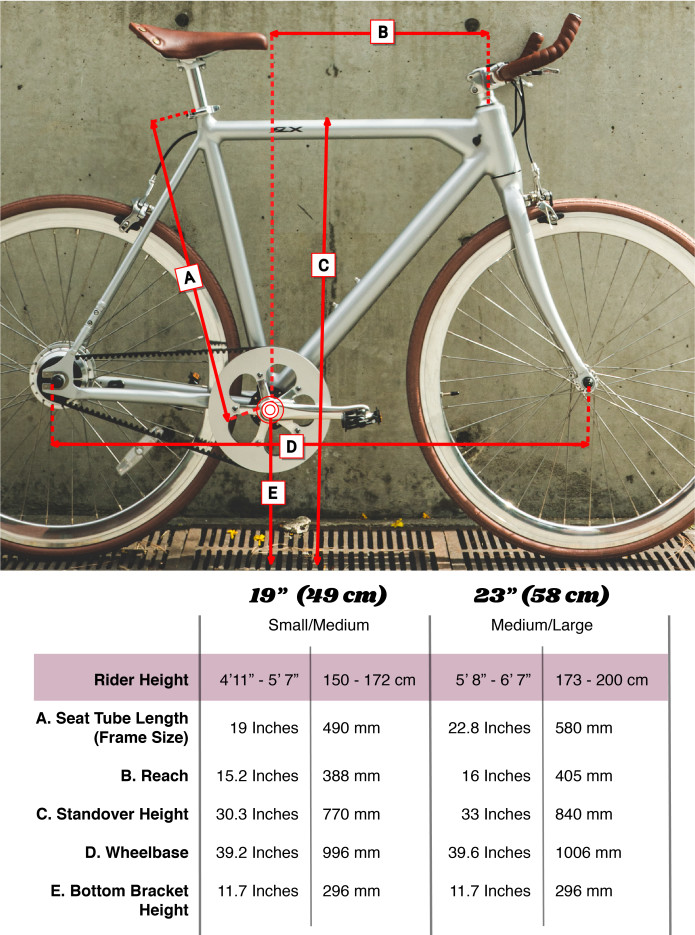 1. Touring Package – Complete With:
Cargo Rack
Front and Rear Fenders
USB Charging Front/Rear Lights
Smartphone Mount
Water Bottle Holder
2. Extra Battery 36V 7AH
3. Extra 4AH Fast Charger
4. Two Year Extended Warranty
… and GO!
The Babymaker is in Full Production
Last Minute Questions?
Keep an eye out for our next live, or watch a replay of past Q&A sessions-
It's all in the Details, Baby.
All eBikes are not created equal. The Babymaker has the style of a road bike and the brains of a rocketship.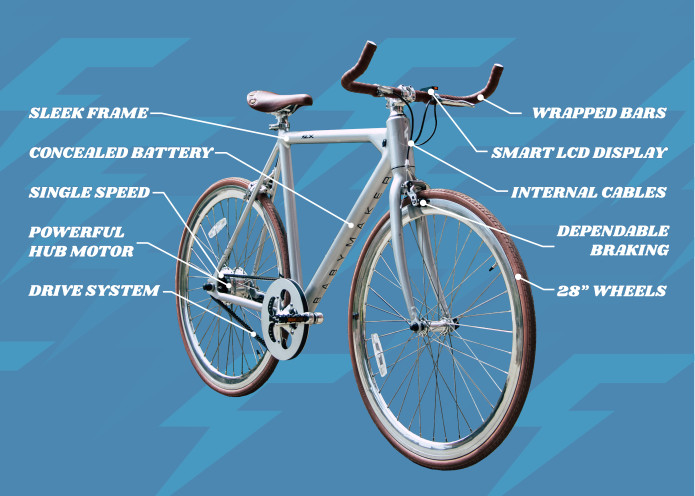 (Nobody knows it's electric) 
Up Close and Personal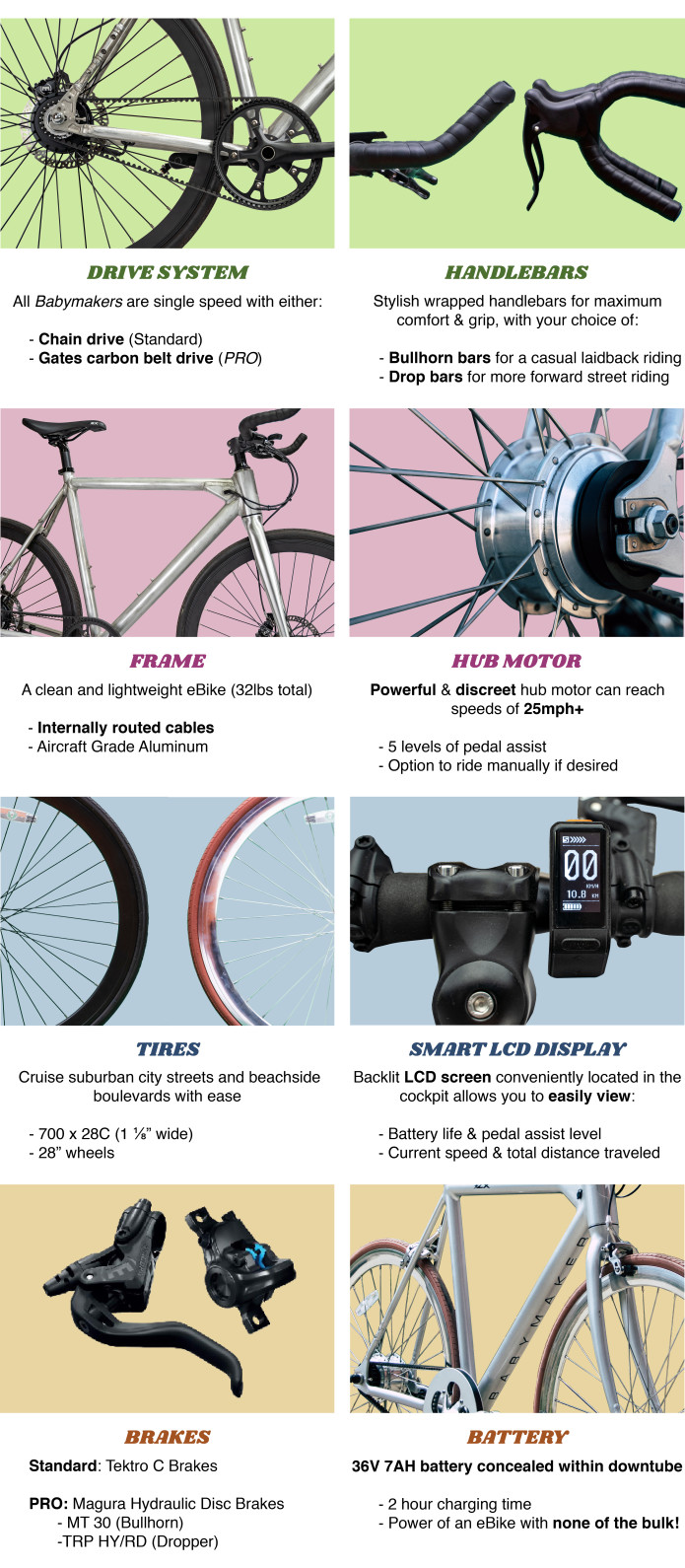 Stretch Goals
As the campaign hits certain funding goals, new stretch goals will be unlocked for you to purchase. So share with your friends to keep the new releases coming!
Where the Magic Happens
FLX Headquarters are in San Diego, California. Want to take a Babymaker for a spin or check out our other models? Drop by the shop and let our eBike specialists serve you.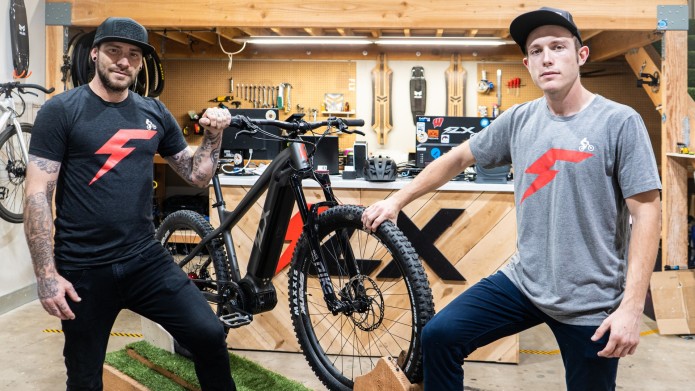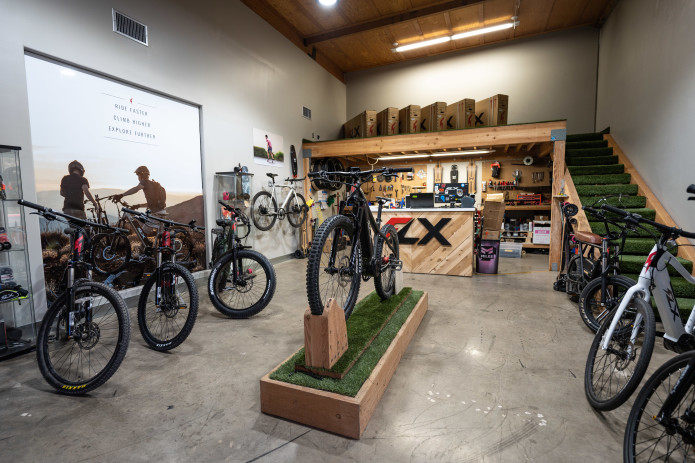 When the Magic Happens
Production is on schedule. We've already begun by sourcing all components for thousands of Babymakers ordered. Shipping you a quality bike as soon as possible is our Top Priority – so you can sit back, relax and get ready to ride your new Babymaker in style.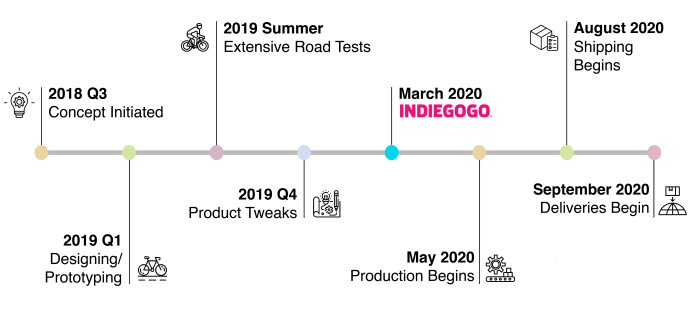 How the Magic Happens
The FLX family is here to serve you. If you need anything, just let us know and our world class (US Based) support team will take care of you.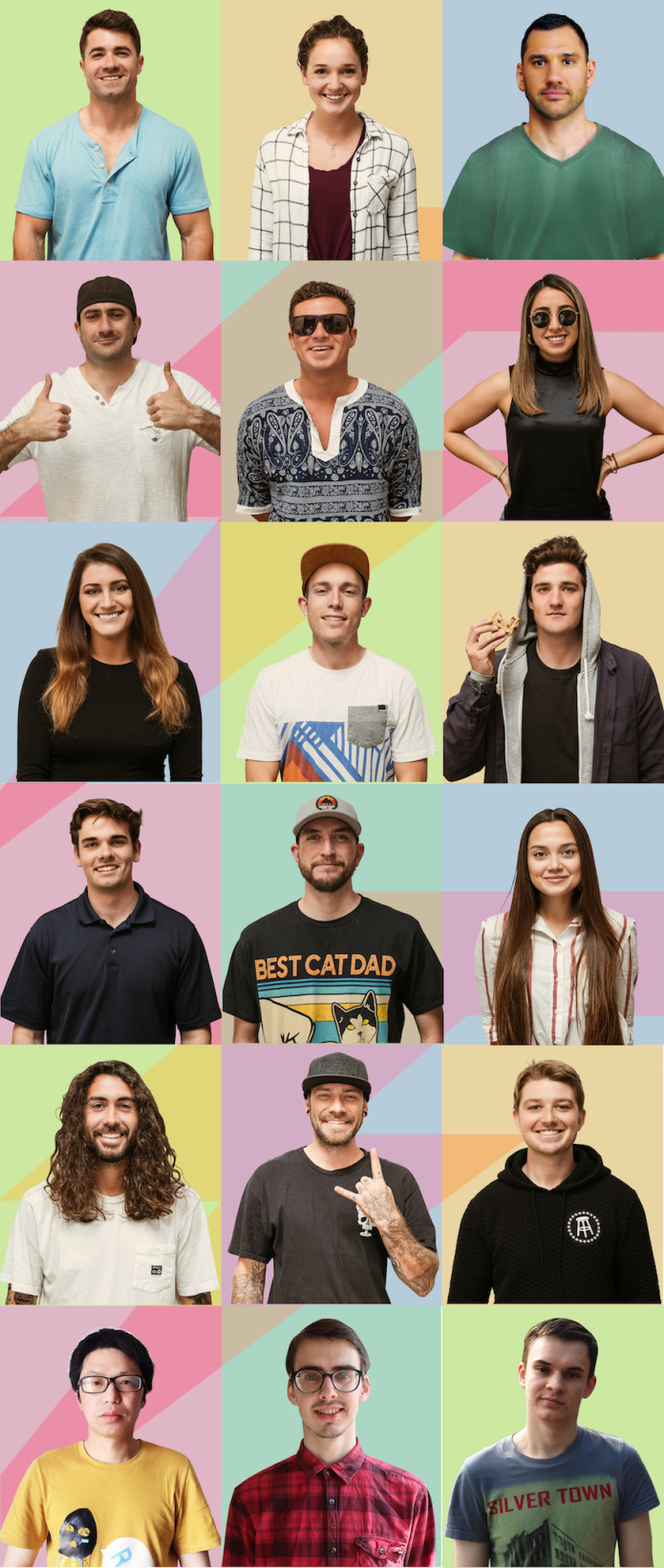 Talk of the Town
See what test riders have to say about The Babymaker: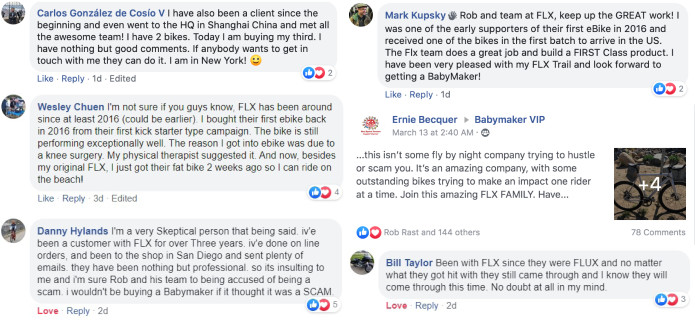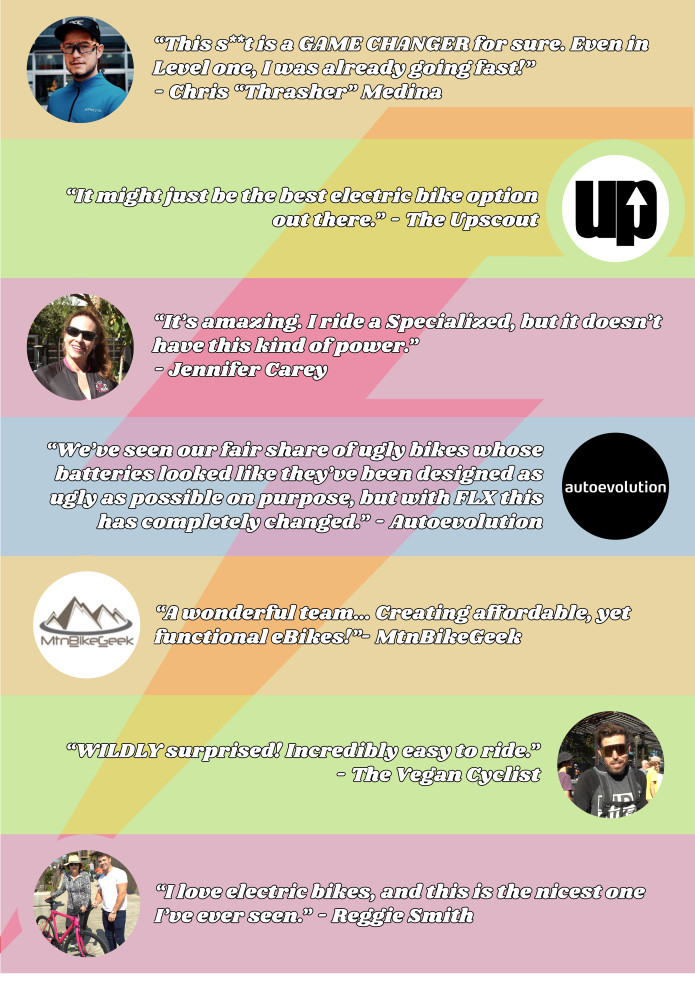 Rewards
$

999
Classic style, super performance. The best option for those that want sustainable transportation at an affordable price. 25+ MPH, Big hill climbing power, single speed. Available in 6 colors. Assembles in 10 minutes.rnIncluded ItemsrnThe BabymakerrnAircraft Grade Aluminum Framern350W Motor (500W Peak Power)rn36V 7AH Stealth BatteryrnStealth LCD Displayrn4AH Fast ChargerrnC BrakesrnChain Drivern1 Year Warranty and Support
September, 2020
Estimated Delivery
6 rewards left
$

1,199
Classic style, super ride. For those that want the best performance. 25+ MPH, Top Tier Components: Carbon Gates Belt Drive, Slip-Proof ISIS Cranks, Hydraulic disc brakes... this bike is built to impress. Assembles in 10 minutes.rnIncluded ItemsrnThe Babymaker PROrnAircraft Grade Aluminum Framern350W Motor (500W Peak Power)rn36V 7AH Stealth BatteryrnStealth LCD Displayrn4AH Fast Chargerrn1 Year Warranty and SupportrnCarbon Gates Belt DrivernSlip-Proof IS Spindle/CranksrnHydraulic Disc Brakes
September, 2020
Estimated Delivery
6 rewards left
$

2,099
Babymaker Beta - 23" Droppers
September, 2020
Estimated Delivery
6 rewards left
Have a Question ?
Our experts look forward to the opportunity of answering any queries and finding the best solutions for your requirements.